Our Studio address is:
CUT&MAKE, POSTSTRASSE 36, 16816 NEURUPPIN, GERMANY.
-----
cut&make was founded by Kate Bowden in the summer of 2011 in Berlin. It is a small stationery label that creates specially crafted paper products, which are sold in specialist shops in Berlin, London, New York and Copenhagen. To date all products are produced/manufactured by local workshops in Berlin and we hope to continue in supporting our local businesses. These wonderful printers and craftsmen (working in the hinterhofs and trading estates of Berlin) include:

Druckzuck, Kreuzberg – Both do offset Printing, and are fantastic colour and paper specialists.
Firma Lächelt, Pankow/Reineckendorf – Very experienced and friendly die-cutters and embossers
Novak Siebdruck Kreuzberg – Great Screenprinters.

Druckwerkstätten Osloer Straße – Incredibly friendly Screenprinters in Wedding.

U-S-E PrintingHouse Wedding – a social project for people with special needs.

Basta, Kreuzberg – Very experienced steel benders for creating all our die-cut forms.
---
We are often asked whethere we are able to customise or personalise our exsiting cards for companies looking to send something engaging to friends or clients, or to share amongst their creative teams. We are also asked if we could create original paper products for special events and occasions.To date we have developed cards for galleries, well established tech companies, tech start-ups, big corporations and small firms.
If you would like a product developed for a special occasion please email us at [email protected]

---
For a full list of our stockists you can contact us at
[email protected]
---
Find us on Pinterest or instagram or facebook
---
Kate works as an illustrator/designer in Berlin. She studied Fine Art at Oxford University and Communication Art and Design at the Royal College of Art (RCA), London.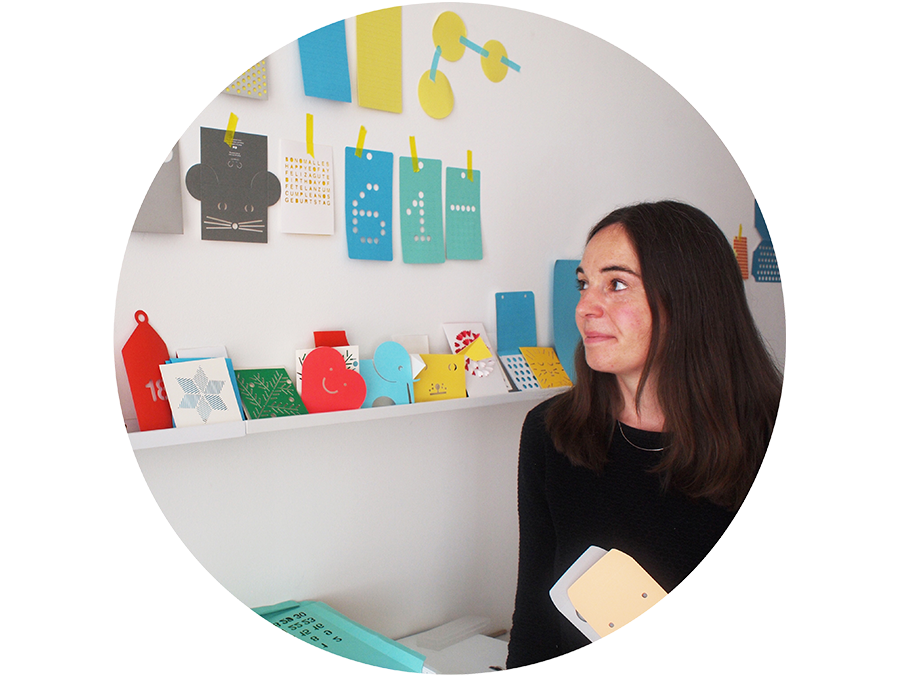 Sylvie Studied Textile Design at The Glasgow School of art and has recently left Berlin to study Creative Health at University College London (UCL). (Alongside her work as a designer she practices art therapy as a Heilpraktiker für Psychotherapie.)